Management Team
The success of our group can be directly attributed to the high quality of leadership and the strength of our management team. Our goal is to ensure the continued success of our financial representatives by providing the proper guidance and support to help them experience both personal and professional growth.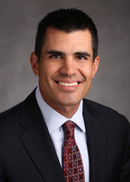 Managing Director
Office 773-537-2044
Mobile 630-607-9088
Trent joined the Northwestern Mutual as an intern in April of 2001.  He graduated from the University of Northern Iowa in December 2002 with a major in Finance and a minor in Economics. After graduating Trent moved to Downers Grove, IL and began his full-time career in January 2003. 
Trent accepted the College Unit Director leadership position in June 2005 and was named a Top 5 College Unit Director within the Northwestern Mutual Company in  the awards year 2005 - 2006.
In his next role as the Director of Development, Trent coached and mentored all of the new full-time representatives. While in the Director of Development role, Trent also grew his personal practice to Million Dollar Round Table level production, becoming a qualfiying member in 2009.
In 2008, Trent was promoted to Field Director and transitioned to his current position, Managing Director, in May 2009. He is responsible for recruiting and developing new Financial Representatives, as well as continuing to grow his own personal practice in Chicago, IL.
Trent and his wife Shea are the proud parents of Reece, Claire, and Lauren.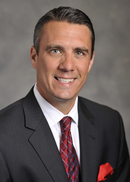 Ryan J Kramer
Managing Partner
ryan.kramer@nm.com
Office 630-353-2320
My Networks:
Ryan is from Forsyth, IL, near Decatur. He graduated from Illinois State University with a B.S. in Marketing in 1998. He started with Northwestern Mutual Financial in 1997 through an internship his senior year and became a full-time Financial Representative in June of 1998.
Ryan has received many industry awards, including Million Dollar Round Table (MDRT) Qualifying Member from 2003-2009, National Sales Achievement Award (NSAA) 2002, 2004, 2006 and National Quality Award (NQA) 2002, 2006-2010. He was a finalist (#9) for the Mike Gish Memorial Award in 1999. He finished in the top 100 of New Clients for the entire company multiple times, a perennial 100+ lives writer and +33QI qualifier.
Ryan was the Network Office New Financial Representative of the Year in 1999, in the John Wright Agency. He was a Top 10 (#7) College Unit Director and then became a Field Director for 3 years. In October 2005, Ryan relocated to Cincinnati and joined RPS Financial Group as a Managing Director where he opened a scratch district office. Ryan won the OARS award his first two years eligible in Cincinnati. Ryan took over as Managing Director in Kansas City, Missouri in the spring of 2008. In just over 4 years the office grew by over 65% in production and continually finished in the top 3 in the country in lives, new clients and premium. In 2012, the Kansas City college program finished #3 in the country.
Ryan was awarded the Ingram's magazine's 40 under 40 in Kansas City in 2012. In October of 2012, Ryan relocated to Northwestern Mutual home office in Milwaukee taking on an Assistant Regional Director role. In that role, he traveled around the country working with our Northwestern Mutual offices and preparing for his last role as Managing Partner. On June 1st, 2015, Ryan assumed the role of Managing Partner in Downers Grove, IL, which serves the Chicago land area with offices in Chicago, Naperville, and Schaumburg.
He enjoys many sports, exercising and has been involved with Children's Mercy Hospital and a member of Church of the Resurrection. Ryan recently relocated to Elmhurst, IL with his wife, Jennifer, his son Kasen and daughters Kinsley & Kadence.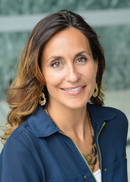 Jennifer M Khadivar, MBA
Chief Marketing Officer
jennifer.khadivar@nm.com
Office 630-353-2390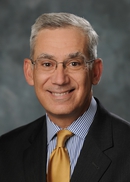 Frank X Ribaudo
Chief Financial Officer
frank.ribaudo@nm.com
Office 630-353-2394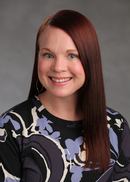 Colleen Lynn Clarke
Director of Training and Development
colleen.clarke@nm.com
Office 630-353-2300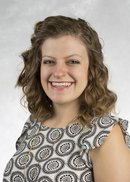 Elise Manette Warner
Director of Operations
elise.warner@nm.com
Office 773-537-2043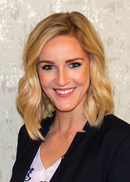 Melissa Zeman
Director of Recruitment
melissa.zeman@nm.com
Mobile 847-366-7532
My Networks: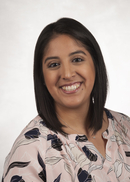 Michelle Marin
Sales Execution Team
michelle.marin@nm.com
Mobile 773-537-2030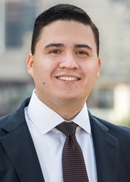 College Unit Director
Office 773-770-4251
Mobile 773-658-1911
Fax 773-442-0030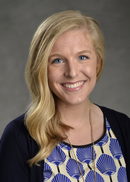 Stephanie L Serati
Marketing and Communications Manager
stephanie.serati@nm.com
Office 773-537-2036